A shot history of online retailing
The last forty years has seen retail patterns in the UK change dramatically. Traditionally, high streets were the main location for shoppers but the rise in car ownership, the movement of population further away from town centres and advanced technology have contributed to this change.
In the 1970s, supermarkets began to open larger stores outside town centres. The expansion of space allowed for wheeled trolleys to be used in the aisles and self-service machines also appeared. This together with an increase in the use of refrigerators, as well as increased car ownership allowed people to do bigger shops less often, usually a 'weekly shop'.
The late 1980s saw the emergence of retail parks and large out of town shopping centres and in the 1990s, online retailing began. This method of shopping has continued to grow rapidly as consumers are attracted by its convenience. Online retail sales reached £44.97bn in the UK in 2014, a growth of 15.8% on 2013 and they are expected to reach £52.25bn in 2015.
Benefits and challenges
In 2013, products ordered online generated over a billion deliveries. This figure is expected to increase to 1.35 billion deliveries by 2018. Retailers continue to be challenged to find solutions to support the increasing demand for accurate and speedy delivery. The transportation of products from a distribution centre or parcel hub to the delivery address is known as 'the last mile'. It is the most rapidly growing and developing theme in the logistics sector. The management of 'the last mile' is becoming increasingly innovative in order to save on delivery costs, maintain a high standard of service and stay one step ahead of the competition.
Part of the plan to increase the efficiency of distribution networks and delivery services, especially the last mile, includes an increased growth in letterbox-sized packages. Many retailers are collaborating with logistics companies to decrease the size of packaging. This will be hugely beneficial to both the retailer and the consumer, as the aim is to deliver packages at the first attempt thereby reducing any costs incurred by a repeat delivery. The number of letterbox packages was 185.4 million in 2013 and this is expected to increase to 268.4 million by 2018.
Online browsing and purchasing activity peaks between 10pm and midnight. These late night purchasing habits are influencing consumer expectations for improved delivery windows. Consequently, retailers and logistics companies need to develop their distribution models, with a particular focus on the last mile, to be competitive in providing a next-day or same-day delivery service.
Whilst over 50% of retailers believe that online shopping has contributed to increasing sales numbers, 30% of retailers think it has been damaging to costs. A major challenge faces retailers during peak seasonal times, with 67% voicing this as a major concern. There is no doubt that purchasing online is constantly being made easier with the use of mobile phones and tablets. This has made shopping a 24/7 experience which can create demand forecasting issues. Other areas of concern include the return of products bought online, and new delivery services such as 'Click & Collect' which are creating an imbalance of stock across stores.
In summary, all retailers need to incorporate the impact of online shopping into their corporate strategy and real estate strategy. The results of this relatively new method of shopping are increased sales, increased revenues but also increased costs and logistical challenges that have not been encountered before.
————————————————————————————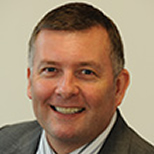 Scott King is the Course Director for MSc in Real Estate in the School of The Built Environment and Architecture.
After graduating with a degree in Estate Management,  Scott is the first to have become the youngest senior lecturer ever appointed by Berkshire County Council. As his career has progressed he has moved into training and development, becoming involved in property related training for companies including Jones Lang LaSalle and Ernst & Young.
Over the last two years he has been heavily involved in property related research. Recent projects have included research into recruitment trends for real estate graduates and a research project for a television company into first time buyer trends. The results of the latter were used to promote the television series 'First Homes', presented by Gaby Roslyn.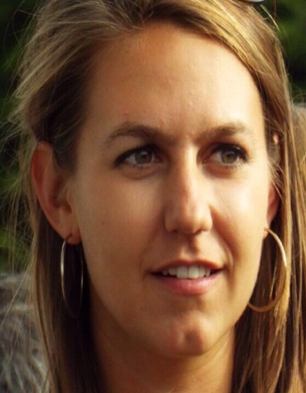 Felicity Masefield is a student in Mrs Degree at London South Bank University.
She is also a Graduate Surveyor, City Agency, at Cushman & Wakefield.
Connect with her on LinkedIn.

Don't miss Scott King's panel How industrial property contributes to UK property growth today at MIPIM UK 2015.The session will take place on 21 October 2015, 10:30 – 11:15, Red Room.
Top image via Everything Possible